One Sunny Day (One Day in the Sun)
Performance & sculpture
Lake Wesserunsett, Skowhegan, ME, August 2000
Styrofoam, fish coolers, rope, PVC, megaphone, binoculars, whistle, flares, radio, life preserver, trunks, zinc, sun block, Rayban´s, beach bag, towel, books, stationary, pen, cooler, food, water
VIDEO

I spent the summer training to be a lifeguard for the Skowhegan residency and the lake at large. After a month of preparation, two man-powered canoes powered me out. The tower was constructed entirely of Styrofoam making it an unclimbable beacon of safety and summer. On its first day, the wind cracked the tower. After making reinforcements, I hired a boat to tow me every day. The stand was manned from from 8 AM until 6 PM. I mixed small talk with swimming and boating tips, but for the most part enjoyed the more leisurely activities of lifeguarding. A few swimmers also joined me by swimming the 1.5 mile distance from shore from where the tower was a blip on the horizon.

Many thanks to Paolo Arao, Ridley Howard, John Landeweghe, Carl Scholz, Amy Sillman, Michael Smith, Julian Stark, and Mark Swanson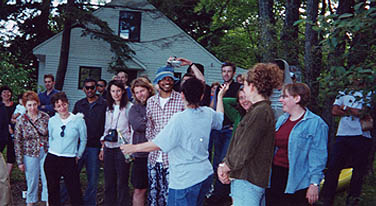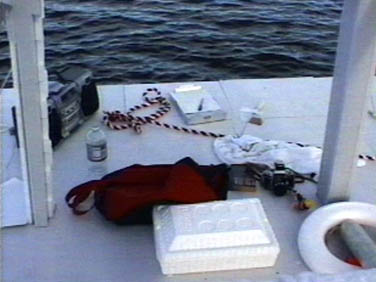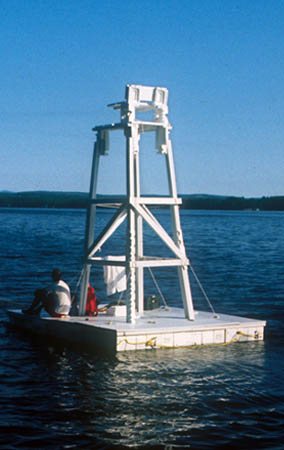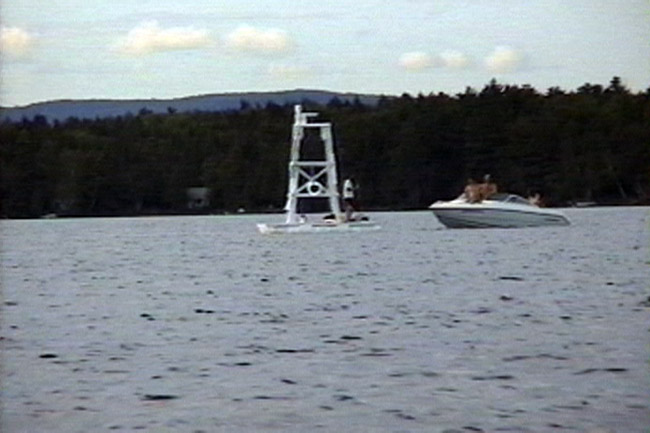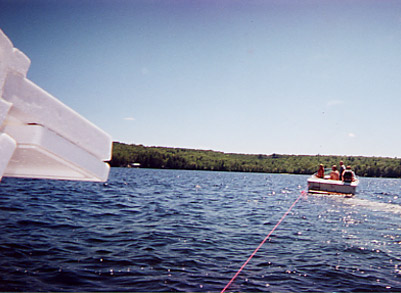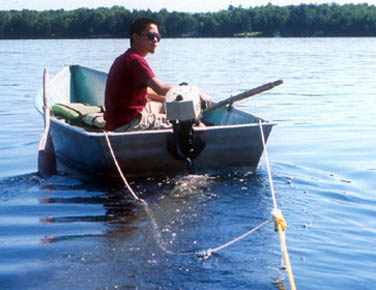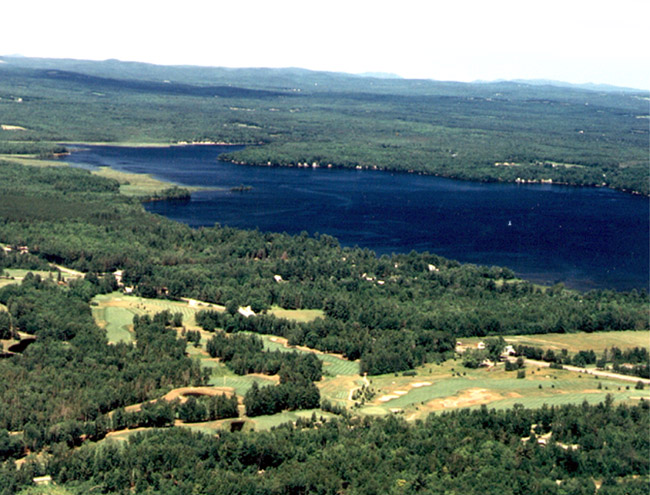 A white blip in the middle of the lake.