a safeway
Installation in Budgen's Supermarket, Anglia Square, Norwich, England
European Legs
,
Outpost
, Norwich /
General Public
, Berlin
September 2007
I re-opened the doors of a supermarket that had been shuttered for 2-years. Nearly all of its original displays, freezers and security systems were still available and functioning. The store's blueprints and last 3 days of surveillance tapes were the starting point. No one had visited the space while it was closed. After the 3-week exhibition, at least on video tape, that remained the same.
I rearranged the shelves and shop displays so that visitors would be undetected go its surveillance cameras. The shelving units mapped the trajectories and intersections of the cameras. Visitors could walk freely from the entrance, and with curiosity, back to the security room hidden behind a 2-way mirror. A security personnel observed the monitors which revealed 6 banal shopping aisles with no shoppers.
Many thanks to Saim Demircan & Outpost's Simon Liddiment, Loz, Dav, Berry, Tim and JJ.
Before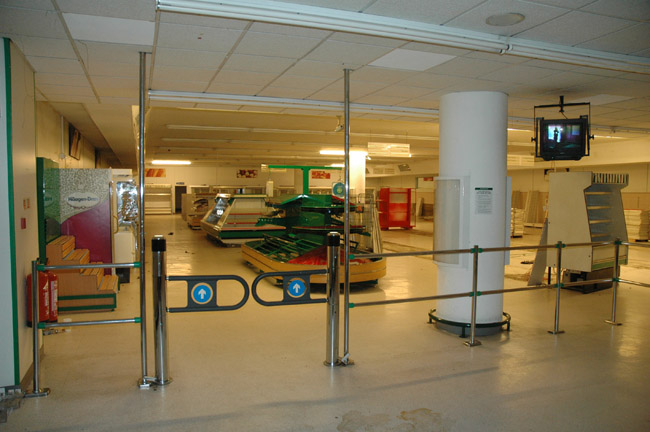 After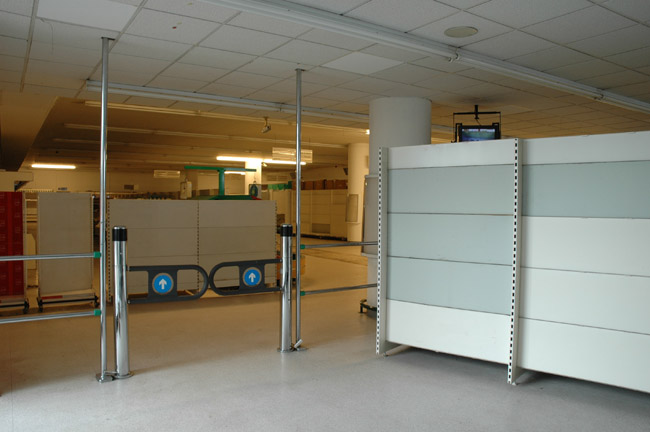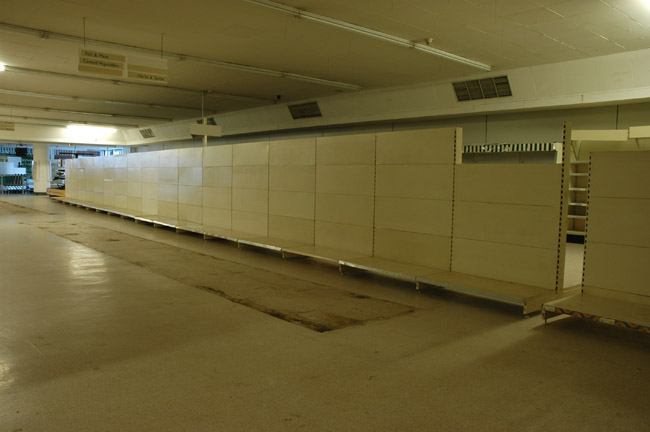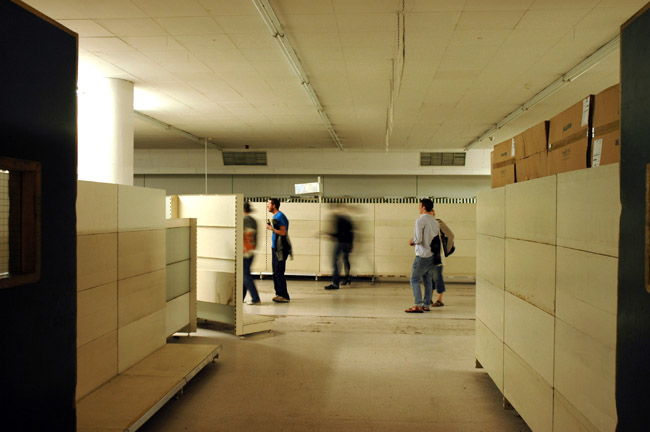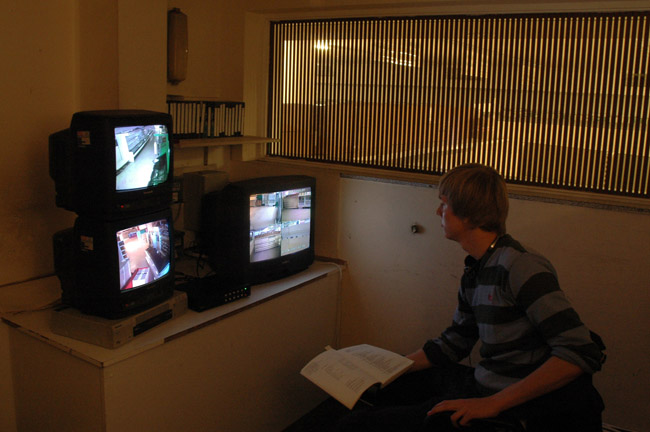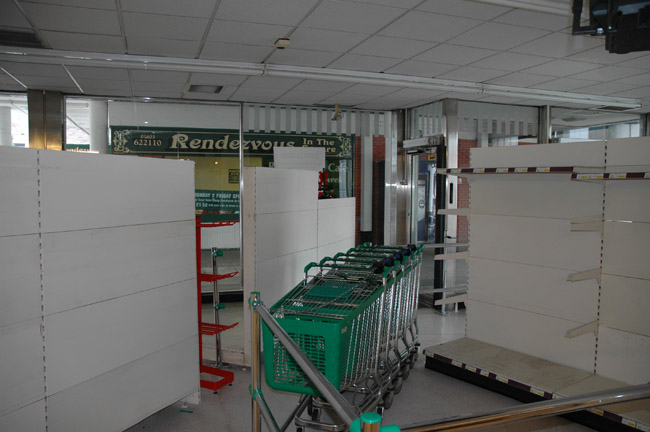 The new "safeway" floorplan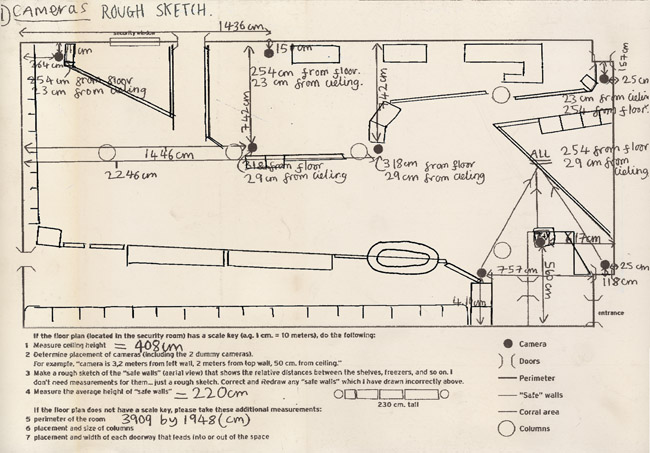 Original supermarket floorplan